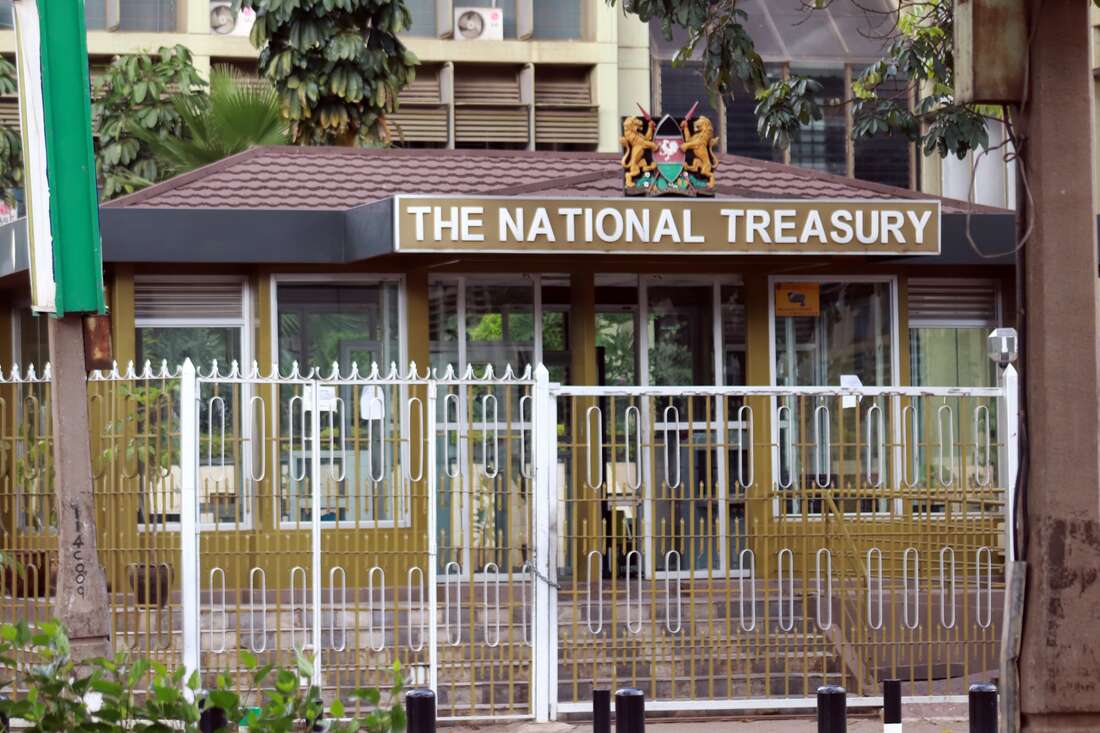 Treasury seeks 50 billion shillings on three reopened bonds
Capital markets

Treasury seeks 50 billion shillings on three reopened bonds
Tuesday 02 August 2022

The National Treasury is in the market seeking 50 billion shillings from the sale of three reopened bonds this month.
The bonds being auctioned are a three-year bond, a 10-year bond and a 20-year paper that were first auctioned on different dates. The three-year bond was first sold in April when its coupon (interest) rate was recorded at 11.76%.
The 10-year note was initially auctioned in 2019 when its average rate stood at 12.3%.
The 20-year paper first pegged a coupon rate of 13.44% last year.
All three titles are on sale until August 16. Shorter-dated paper has 2.7 years to maturity, while 10- and 20-year bonds have 6.7 and 19.1 years to redemption, respectively.
Last month, the National Treasury exceeded its target for the 60 billion shillings bond auction by accepting an additional 19.9 billion shillings in the first bond sale of the new financial year, taking advantage of the strong appetite of investors for the offer which was sold in a context of abundant liquidity. on the market.
The new auction comes a week ahead of the August 9 general election, an event which has seen an increase in investment in safer and liquid assets such as fixed bank deposits and government debt securities as investors adopt a wait-and-see attitude.
Major investors in Treasuries pushed for higher rates amid rising inflation and a weakening shilling against major global currencies.
The cost-of-living measure hit 8.3% last month, due to rising prices for food services and transportation. Inflation is the biggest threat to bond investors, eroding the value of the interest they receive over the period they hold the assets.
Institutional investors led by banks, pension funds and insurers have higher bargaining power and usually indicate the interest they want to receive, while most retail investors usually settle for the market average.
The market average is largely influenced by offers from large investors who dominated the Treasury bill market.
[email protected]