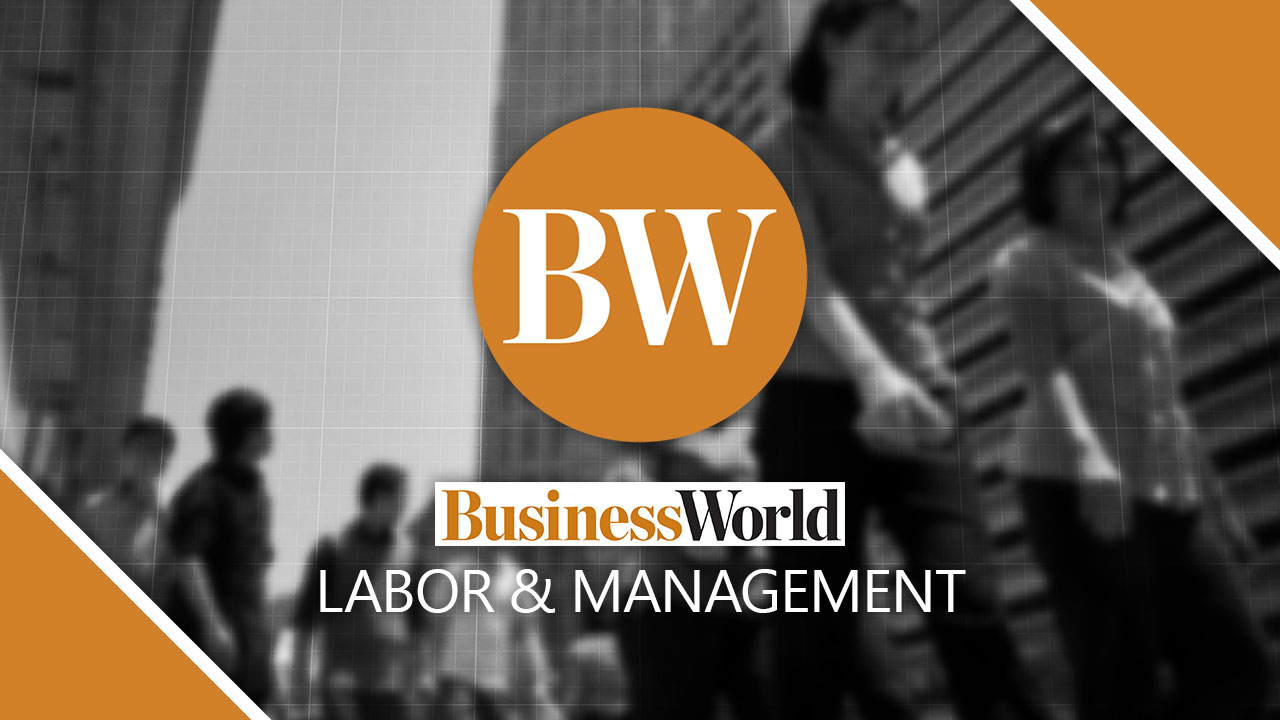 The problem with generic employer email addresses
IIs it advisable to respond to job offers from a company that does not have a business email address and website? BusinessWorld publishes many of these announcements which are too small to notice and read. What do you think? – Susie suspicious.
Several decades ago, dynamite was used to clear agricultural land for development. A salesman of explosives was known for his extreme attitude towards safety. As he had covered the same territory for 30 years, he knew most of his clients by first name.
One day he meets a new client, a man who has just bought a farm and needs explosives to level the field. The new customer asked if he could be charged for the explosives later. "Well," the seller asked, "have you ever used dynamite? The new customer replied in the negative. "So I'm afraid I'll have to ask for money in advance." "
Even today, we must be extremely careful in our relationships, including employment opportunities. Better to be safe than sorry. Plus, you can't argue with having a professional email address and website that tells you a lot about an employer's brand.
Having a business email address costs around $ 3 per month in many cases. It should cost less if you have hundreds of employees working for your organization. An employer has to spend something to promote a business name and protect its reputation, including the people behind it.
CALCULATED RISK
Your response to such advertisements also depends on your personal situation. If you are unemployed and have no other option, you can respond to these announcements with a calculated sense of risk. Let me give you an example: Before the pandemic, my youngest son applied to work at a small loan company without a website. He sent his resume to a generic email address listed in the job posting.
He was accepted after only two interviews, which I found unusual.
The job offer was conditional on the presentation of basic pre-employment documents and payment of fees to cover his medical examination. It's a red flag. He interviewed the human resources (HR) manager about the company and the people behind it. He then asked, "Sir, if you don't mind, doesn't your business have to have a license from the central bank?" "
The human resources manager gave an evasive answer. It's another red flag. After several days, my son received a call saying the job offer was withdrawn and gave a vague explanation. The employer's actions confirmed my suspicions that this was one of those fleeting businesses.
I'm not saying we should be suspicious of all employers with generic email addresses. Far from it. I myself use a generic email address as an alternative to my office email. You need to take extra steps to find out more about this business before it's too late. On the other hand, organizations with expensive email addresses and fancy websites don't necessarily tell us they're legitimate and trustworthy.
But why waste time with organizations that don't care about their reputation? Focus your attention on major employers. It can be difficult to be accepted by these companies, but the experience of going through their interview process can help you gain confidence when going through the same process with other employers.
THE PATH TO FOLLOW
It's a good idea to know a potential employer, not only to be successful in the job interview, but to clarify the reasons for the vacancy and why the company is hiring from outside instead of promoting people from there. inside.
The more you are interested in the inner workings of a potential employer, the better you will understand if it corresponds to your professional aspirations. Preparing for an interview and a complicated employer story can be overwhelming. This is why it is essential for anyone to have a clear idea of ​​the way forward at the end of an interview process.
Your inquisitive mind could be a double-edged sword for a potential employer who might see you as the best fit for any organization that believes in an industrial democratic system. Or you could be seen as a harmful candidate who could tip the steering boat. Whatever you decide, it's best to shake things up and know how the dice are going to roll for the sake of your future.
Chat with Rey Elbo via Facebook, LinkedIn or Twitter or send your workplace questions to [email protected] or via https://reyelbo.consulting