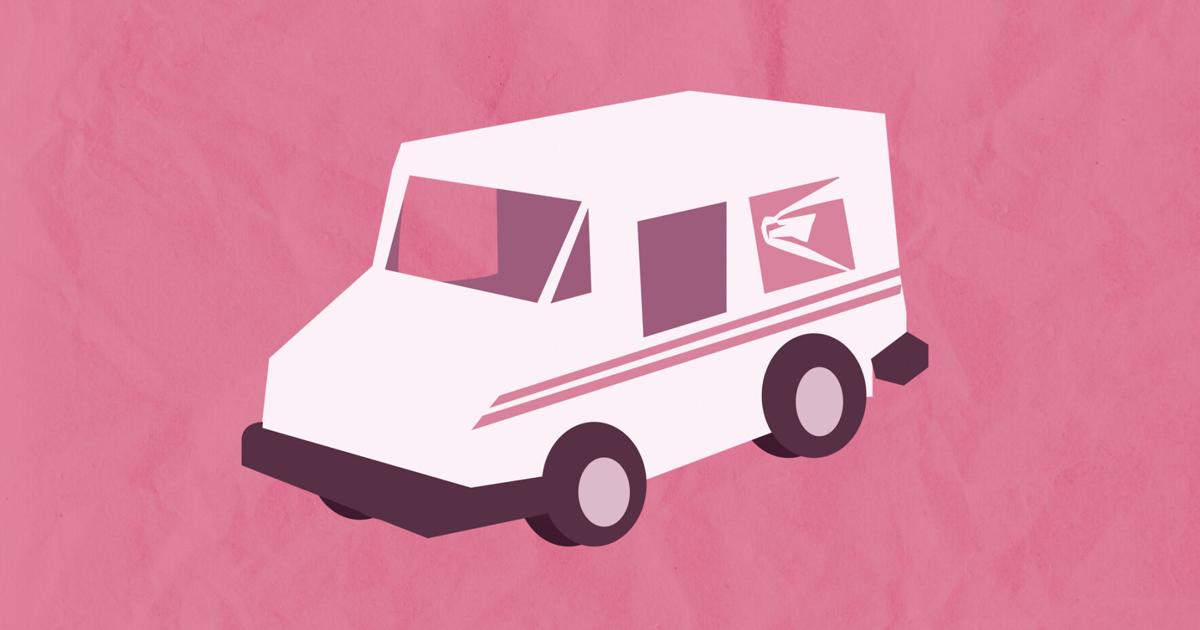 The Pink Pony Express | New
Triad residents are used to the Pony Express, or United States Postal Service, bringing their mail and packages to them, but this month they can count on the carriers to bring them hope and awareness as well.
What started as a term of endearment has become a moment of awareness, support and solidarity for breast cancer survivors and those struggling. Breast cancer is one of the leading forms of cancer in women, with one in eight women diagnosed with the disease in her lifetime. According to the National Breast Cancer Foundation, it is estimated that "approximately 30% of all new cancer diagnoses in women will be related to breast cancer" in 2022.
The site goes on to say, "an estimated 287,500 new cases of invasive breast cancer will be diagnosed in women in the United States along with 51,400 new cases of non-invasive (in situ) breast cancer."
Following a call from her husband's supervisor, Yolanda Jackson made it her personal mission to create as many pink shirts as possible for Breast Cancer Awareness Month. Her husband, Thomas, has worked for the post office for 22 years and she has already made specialist shirts for the company. Using a craft machine her daughter bought for her last year after she lost her job, Jackson went to work to make sure wearers who wanted a shirt would be covered.
"I was thrilled with the opportunity. I have family members who have had breast cancer, so being able to make these shirts for them to support those who have it was really exciting," she said. declared.
Jackson prepared an order form for her husband to take to work. The answer was unexpected.
"Her supervisor had run out of copies of the purchase order because there were so many people who were really interested in getting one," she said. I was like 'wow. Alright, gotta get on it. "
Jackson bought the shirts, printed some designs, and when the supervisor approved the design, she got to work. A total of 75 people ordered shirts from Thomas's West Side station near West Market Street in Greensboro.
"I included a breast cancer awareness bracelet in their packaging and made sure it was really well presented," she said.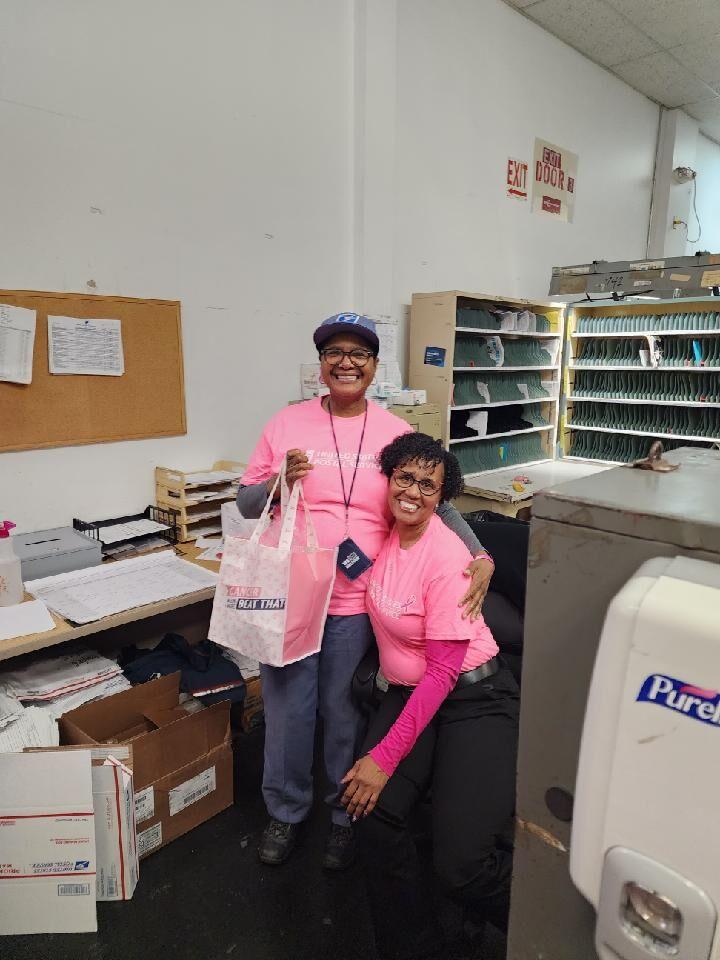 Thomas and his colleagues decided to wear their shirts on the first Monday in October. He said he knew it was a lot of his wife to design so many shirts on her own, but that was fine.
"They showed up at work and showed up."
Thomas said the feedback has been great. It is also an act of solidarity towards one of his colleagues.
"We had a colleague who went through this. My wife said to do something special for Kare and I said that was cool.
A proud Thomas said seeing his wife's act of hard work and the joy it brought to others was overwhelming.
"It felt good to look around and see everyone wearing these shirts. We have three different areas at our station and everyone has a shirt. It was great."
Jackson created a special basket for her with an extra shirt, mug and a few other trinkets.
"It was a bit surreal to see everyone in their shirts. It was really nice to see the pictures," she said.
Carriers will continue to wear their shirts throughout October, and Jackson is busy doing more after receiving requests from the city's USPS Bulk Center.
"A girlfriend of mine works at the bulk center and she ordered a shirt. People saw her wearing it and I got orders from there. It kind of spread a bit. Everyone is trying to get one and show their support.
According to the National Breast Cancer Foundation, approximately 42,550 women will die from breast cancer in the country this year, with one woman being diagnosed on average every two minutes. There are currently nearly 4 million breast cancer survivors in the country. Although rare, men can also get breast cancer. "In 2022, an estimated 2,710 men will be diagnosed with breast cancer in the United States and approximately 530 men will die of breast cancer," according to the National Breast Cancer Foundation.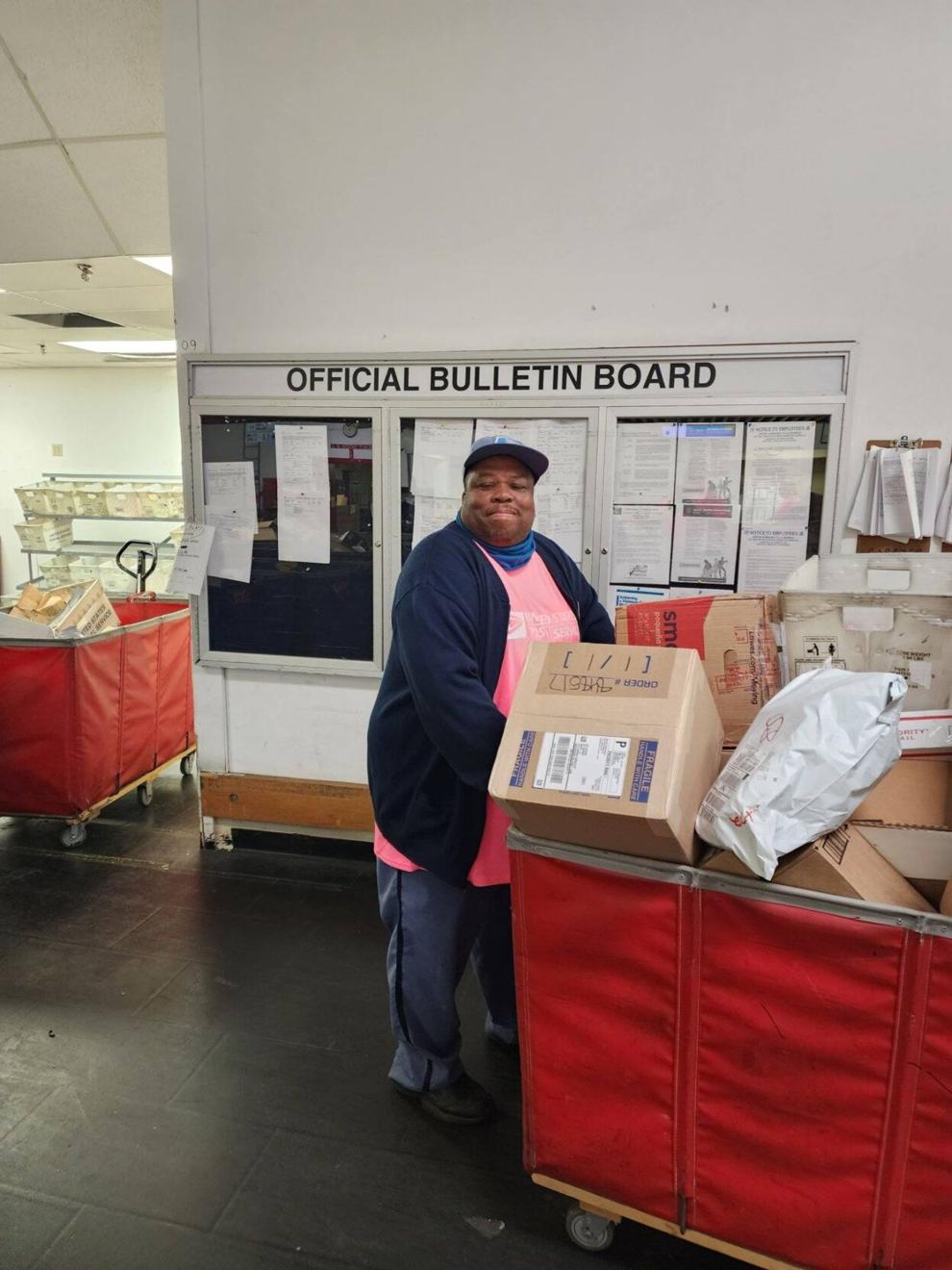 For Jackson, what ultimately started as a hobby and a small request for her husband turned into a thriving venture surrounded by awareness.
"I really don't want it to end there. There are so many cancers people are dealing with and every month is dedicated to something. If I could do something like this every month, showing my support for people who are actually struggling with these illnesses, that would be great for me.
Chanel Davis is the current editor of YES! Weekly and graduated from NC A&T SU in 2011 with a degree in journalism and mass communications. She worked in daily and weekly newspapers in the Triad region.