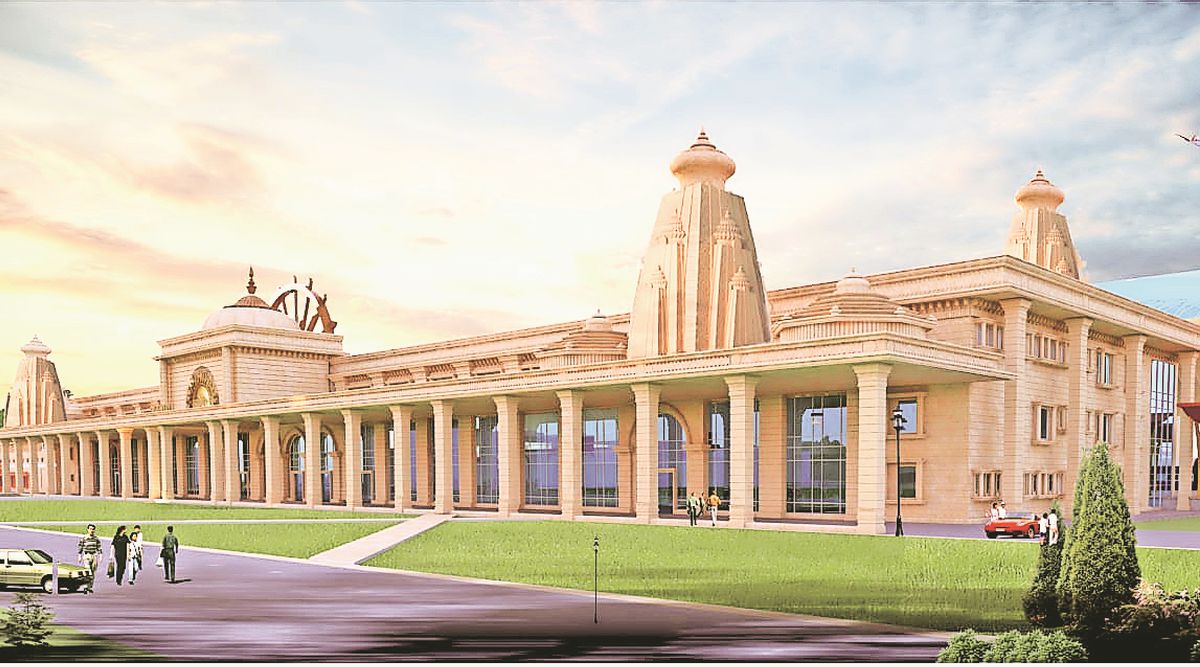 More capacity, more amenities: new Ayodhya station to be ready in March
A 126 crore rupee project to redevelop and model the Ayodhya Station building along the lines of the Ram Mandir under construction – down to the stone used for construction – is expected to be completed in March.
Two years ago, the facade of the small train station (it has a capacity of 4,000 people per day) in the town of Ayodhya was designed to resemble a temple, with a painting of Lord Ram on his throne with Sita , Lakshman and Hanuman at the entrance.
This structure is now eclipsed by a massive 10,000 square meter, two-story station building nearing completion next to it. Construction began in November 2018 and the first phase is expected to be completed almost at the same time as the state assembly elections.
Two shikhars (bell towers) and four pyramid structures will be added to it to make it look like the Ram Mandir. The center of the building will have a crown and a bow and arrows at the top.
According to the Deputy Managing Director of RITES Ltd, AK Johri, the structure is built with pink Bansi Paharpur stone from Rajasthan. This is the same material that is used for the Ram Mandir.
According to railway officials, the redeveloped station will have a capacity of 15,000 passengers per day.
Plans for the redeveloped station include a 1,400 square meter waiting area, 14 retreat rooms, separate dormitories for women and men, two food courts and seven stores. The number of platforms, however, will be the same as before – three.
"There are 22 express trains and 6 passenger trains currently scheduled here. Once the station has been set up, we will see the demand and increase the trains accordingly if necessary; we will make a decision on this, "said Prateek Srivastav, commercial director of the Lucknow division.