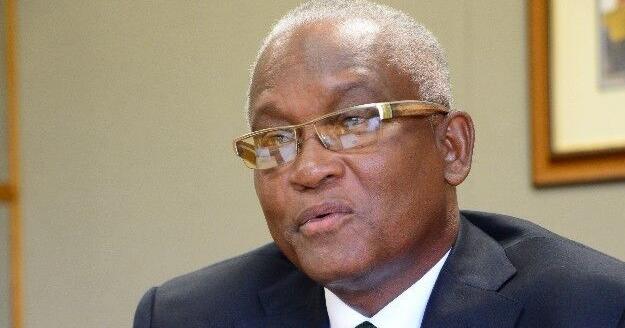 First Citizens will offer more shares June 21 | Local company
A further 10,869,565 shares of majority state-owned First Citizens are set to go on sale to T&T individuals, businesses and institutions on June 21, according to an email sent by the bank to its brokerage clients yesterday.
The email said the supplemental public offering (APO) of shares of First Citizens Group Financial Holdings (FCGFH) is expected to raise $500 million. With 10,869,565 shares offered and $500 million expected to be raised, this would put the APO offering price at $46 per share. This is a 16.34% discount from yesterday's closing price of $54.99 for First Citizens on the T&T Exchange.
The communication from First Citizens said that the final share price and other details would be provided to its customers once the bank received those details from the issuer, Sole Corporation (Finance Minister, Colm Imbert).
Imbert first raised the issue of the sale of 10,869,565 shares of First Citizens during his 2022 budget speech last October. In the presentation, he said the additional shares of the bank would be issued "with the aim of raising approximately $550 million." At $550 million, the APO would be priced at $50.60. The APO is due to close on July 15.
The government's current stake in First Citizens is 64.43%, or 161,946,890 shares. The proposed sale of the 10,869,565 shares of APO would reduce the government's stake to 151,077,325 shares or 60.10% of the bank's issued shares.
In its latest financial report – for the six-month period ending March 31, 2022 – First Citizens reported after-tax profit of $335.19 million, an 8.8% increase over the same period in 2021. .
The First Citizens board of directors has decided to declare a second interim dividend of $0.34 per share, bringing the total interim dividend for the six-month period to $0.74 per share. This represents a 15.6% increase over the prior period's dividend of $0.64 per share.
"Our policy of paying quarterly dividends is aligned with the group's strategy of consistently delivering value to our shareholders," said Anthony Smart, chairman of First Citizens, in the report on the group's financial statements for the period from October 1, 2021 to March 31, 2022. .
"Our performance continues its upward trend since 2020 and aligns with the economic recovery both domestically and internationally. The Group remains cautiously optimistic about future growth," said Smart.
The bank's chairman noted that while consumer lending remained subdued, commercial lending was trending higher, stemming from the significant easing of Covid-19 restrictions and the corresponding increase in business activity.
"This is welcome relief for our economy, as sluggish employment conditions and rising imported inflation would have slowed the pace of consumer lending," Smart said.